Model ML-A4 BK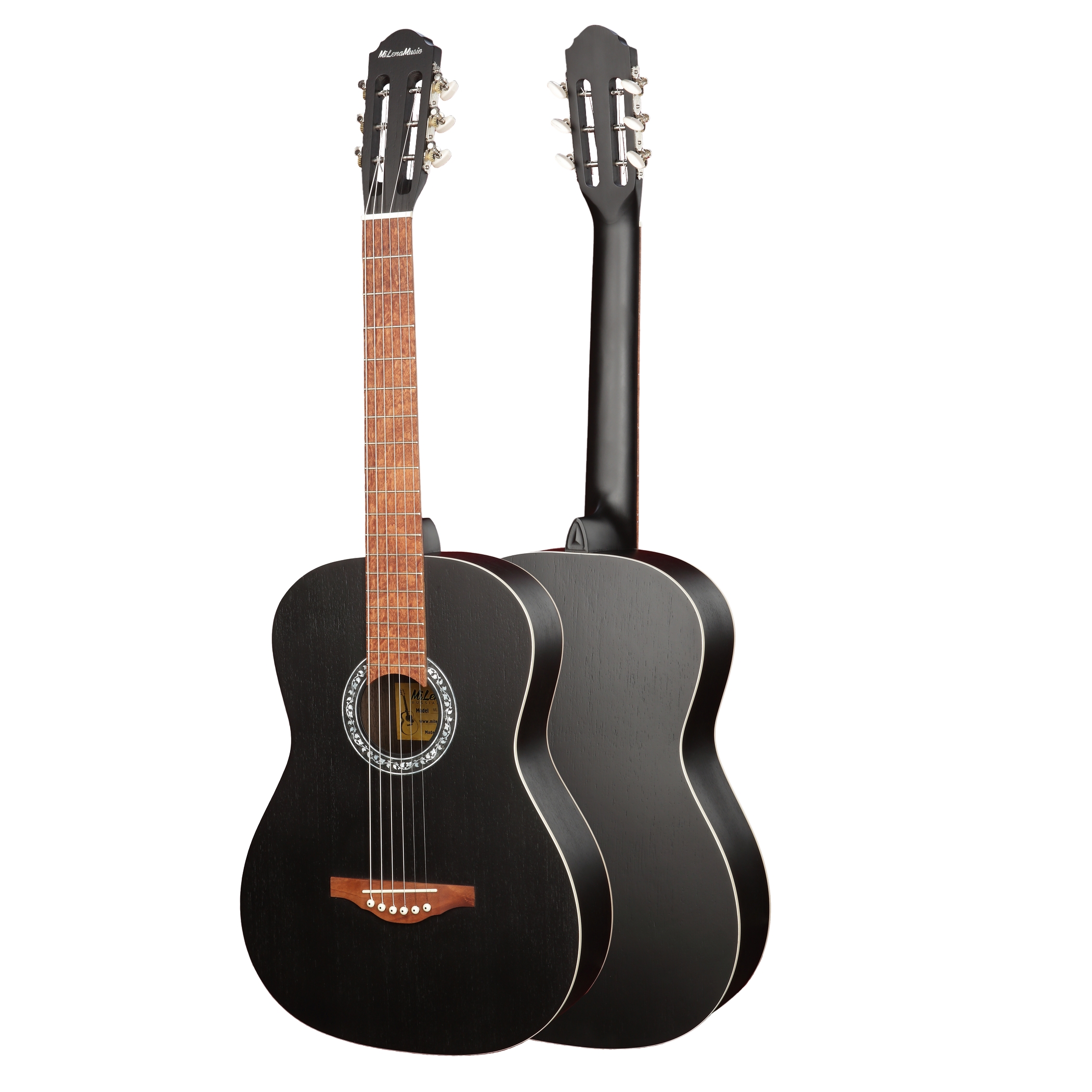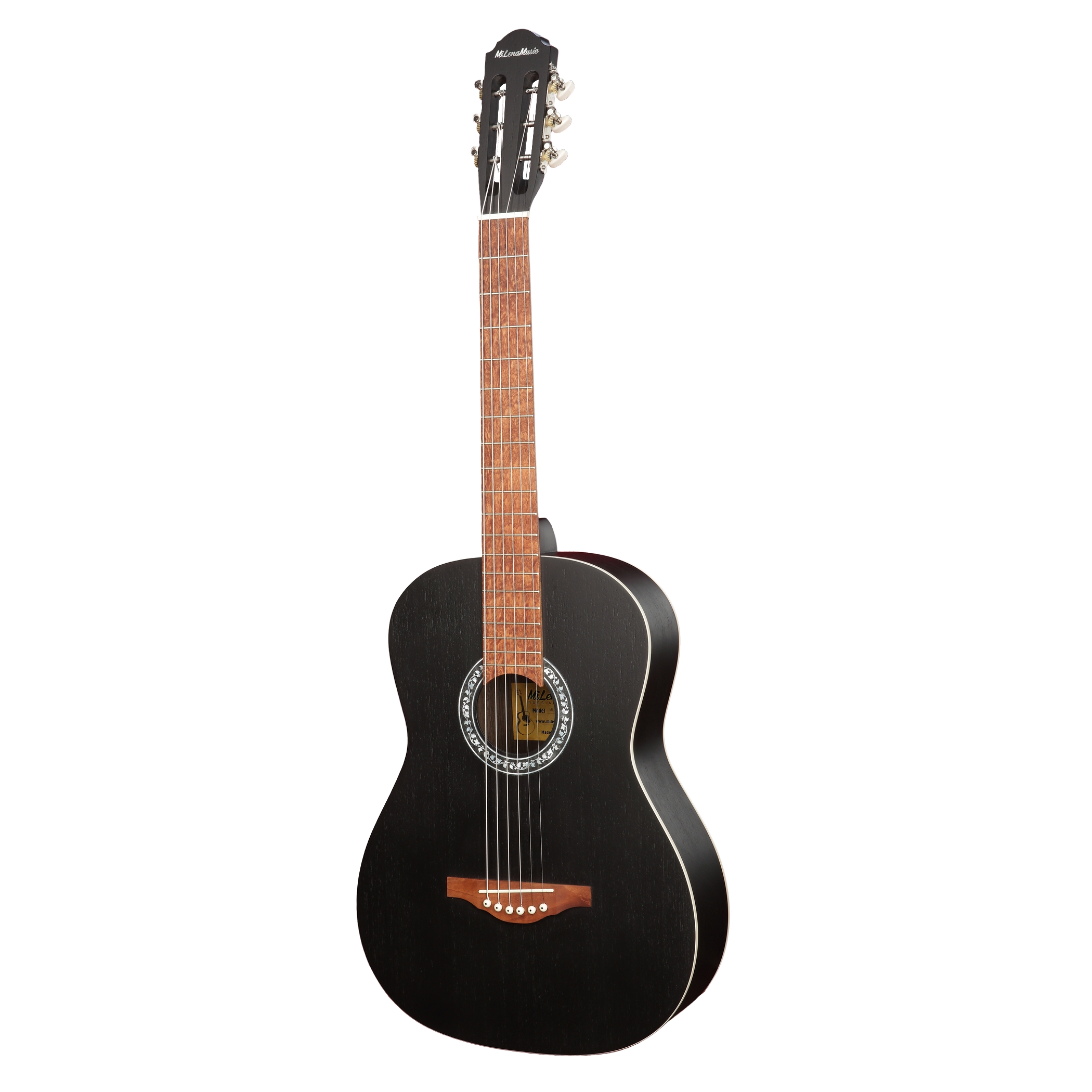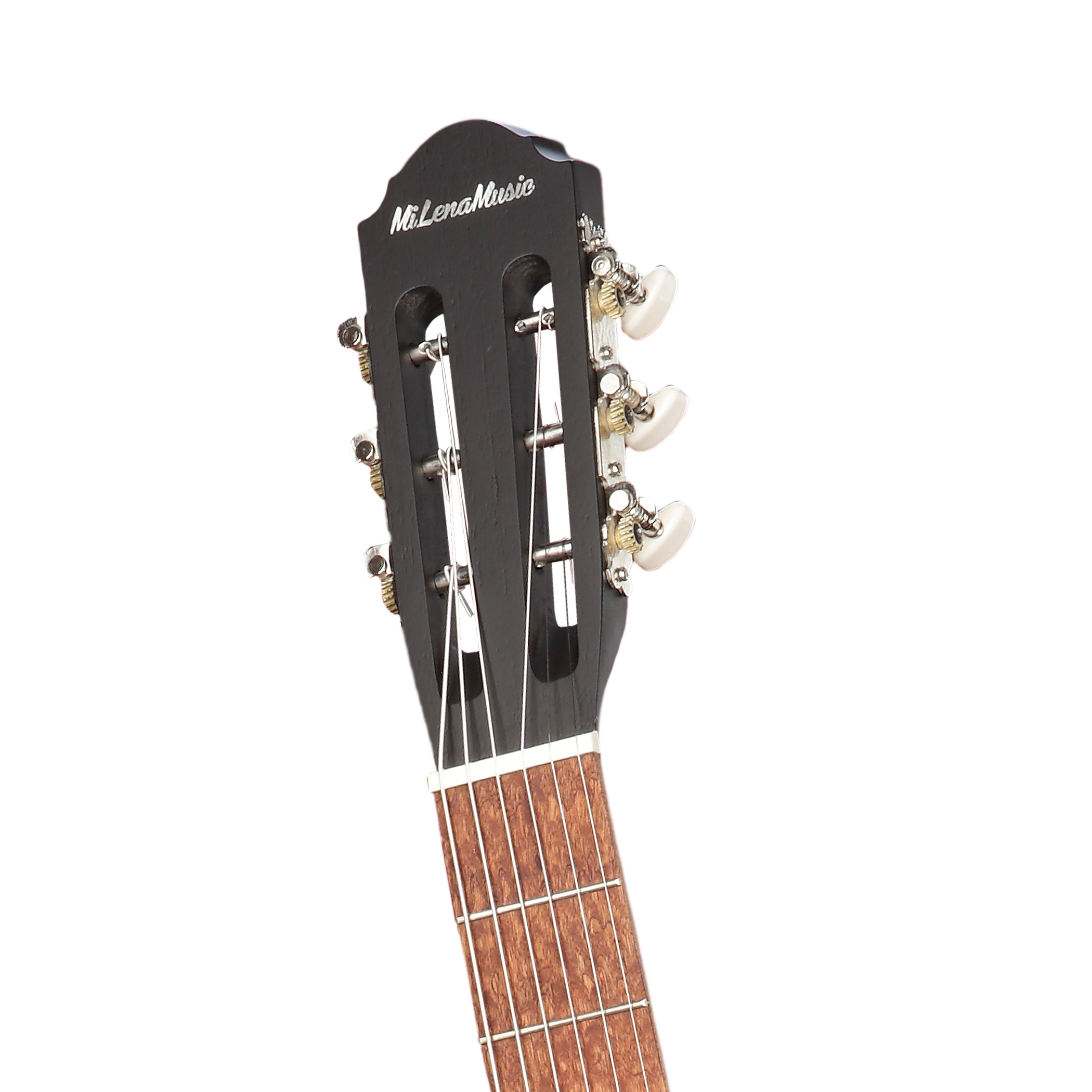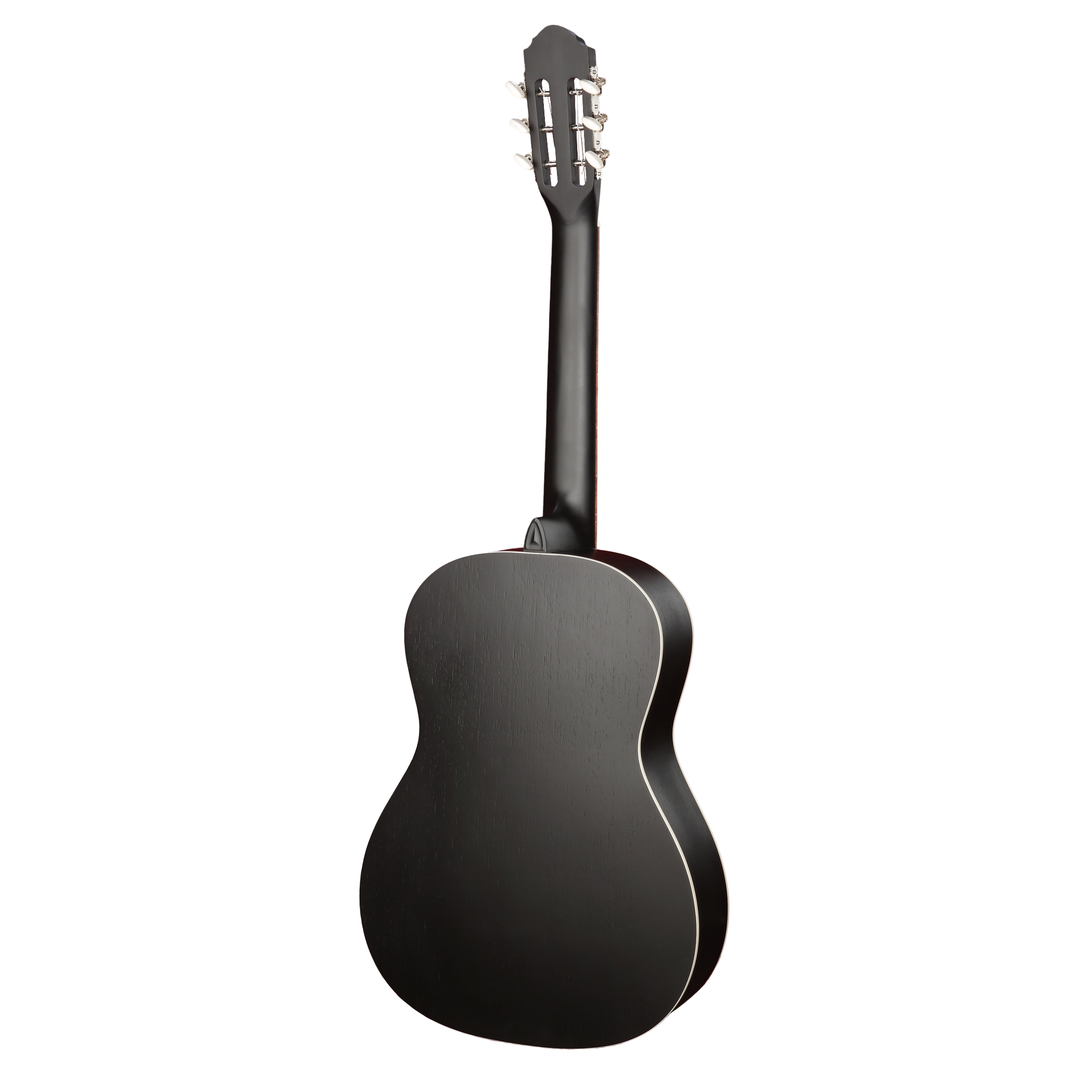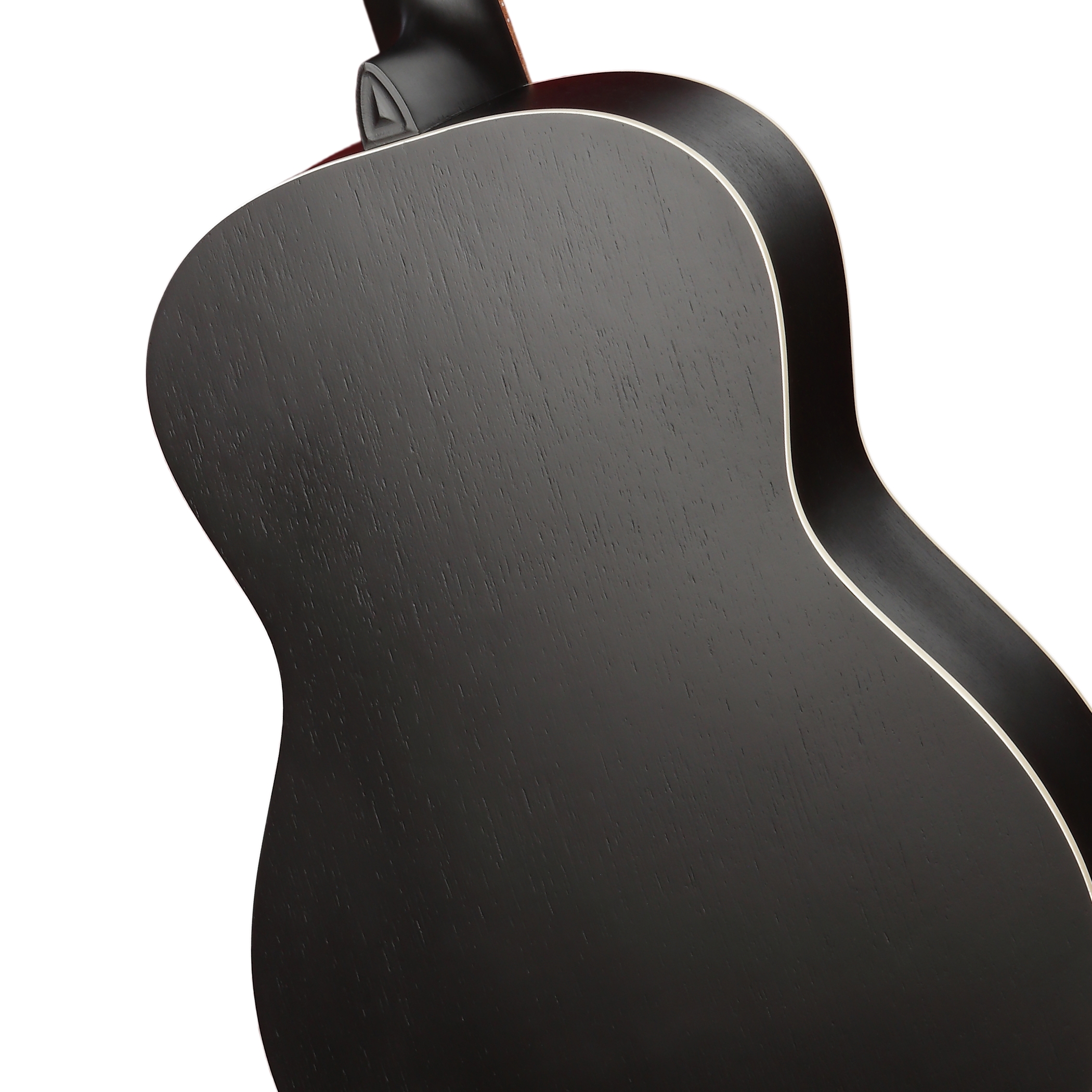 Liked the guitar, but something is missing? You can change whatever you want in it in our custom shop.
Type acoustic guitars
Body:Classic
Scale:650 mm.
Neck:Alder
Fingerboard:Mahogany
Neck wight:52 mm.
Nut material:ABS
Number of frets:19
Acoustic guitar MiLena Music® ML-A4 BK.
Decription
All specifications
Feedbacks
Delivery
Pickup
How to buy
Warranty
Storage
Description
Acoustic guitar MiLena Music® ML-A4 BK.
This guitar is ideal for players who are accustomed to the convenience and comfort of a classical guitar but would like the bright sound of metal strings. The front soundboard made of coniferous wood gives out that very penetrating high-pitched sound, and the back soundboard and mahogany sides complete the whole composition. The classical form of the case will give you comfort and full control during the game. Reliable, tenon-groove connection of the neck with the dovetail body will provide you with a long service life of the instrument. Reliable peg mechanics, easy to maintain.
As with any MiLena Music instrument, this model is covered by a 12-month warranty, because we are confident in our instruments.
* The package and fittings may change at the discretion of the manufacturer and differ from those shown in the photo, check with the consultant on the website
All specifications
General characteristics
Type Acoustic guitar
Body Classic
Size 4/4
Number of strings 6
Scale 650 mm.
Materials and coating
Top Softwood
Back Mahogany
Sides Mahogany
Neck Alder
Fingerboard Mahogany
Bridge Mahogany
Color Black
Finish Matte, with open pores
Details
Strings material Metall
Neck wight 52 mm.
Neck mount Dovetail
Truss rod In place
Nut material ABS
Machine heads Chrome
Number of frets 19
Strap buttons In place, 1
Frets material Nickel silver
Frets wight 2.0 mm.
Warranty period 12 months
Warranty
Сквозной текст гарантии
Delivery
Скевозной текст о доставке
Pickup
Сквозной текст о самовывозе
How to buy
Сквозной текст как купить
Contact with us
Still have questions?
Write to us - we will reply shortly!