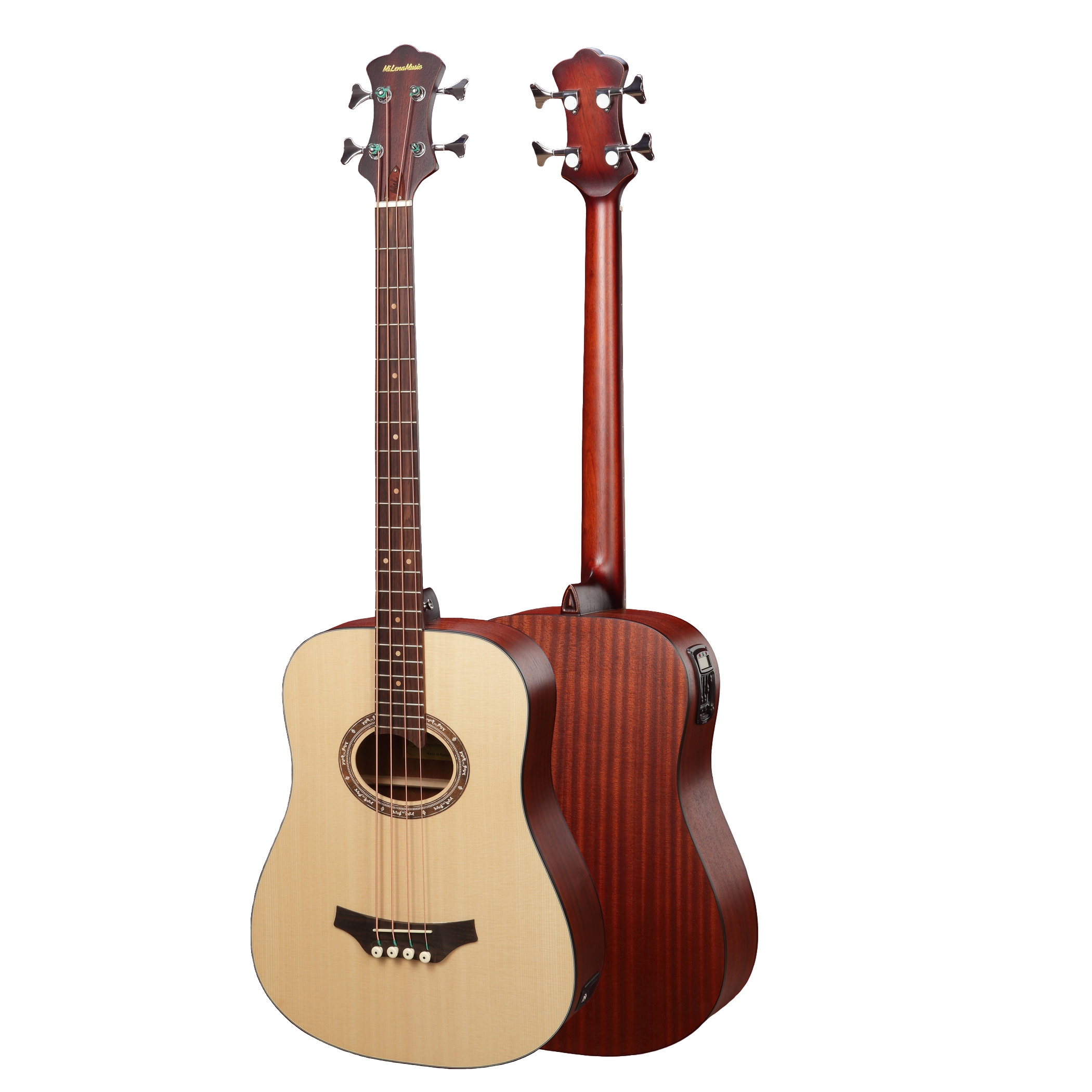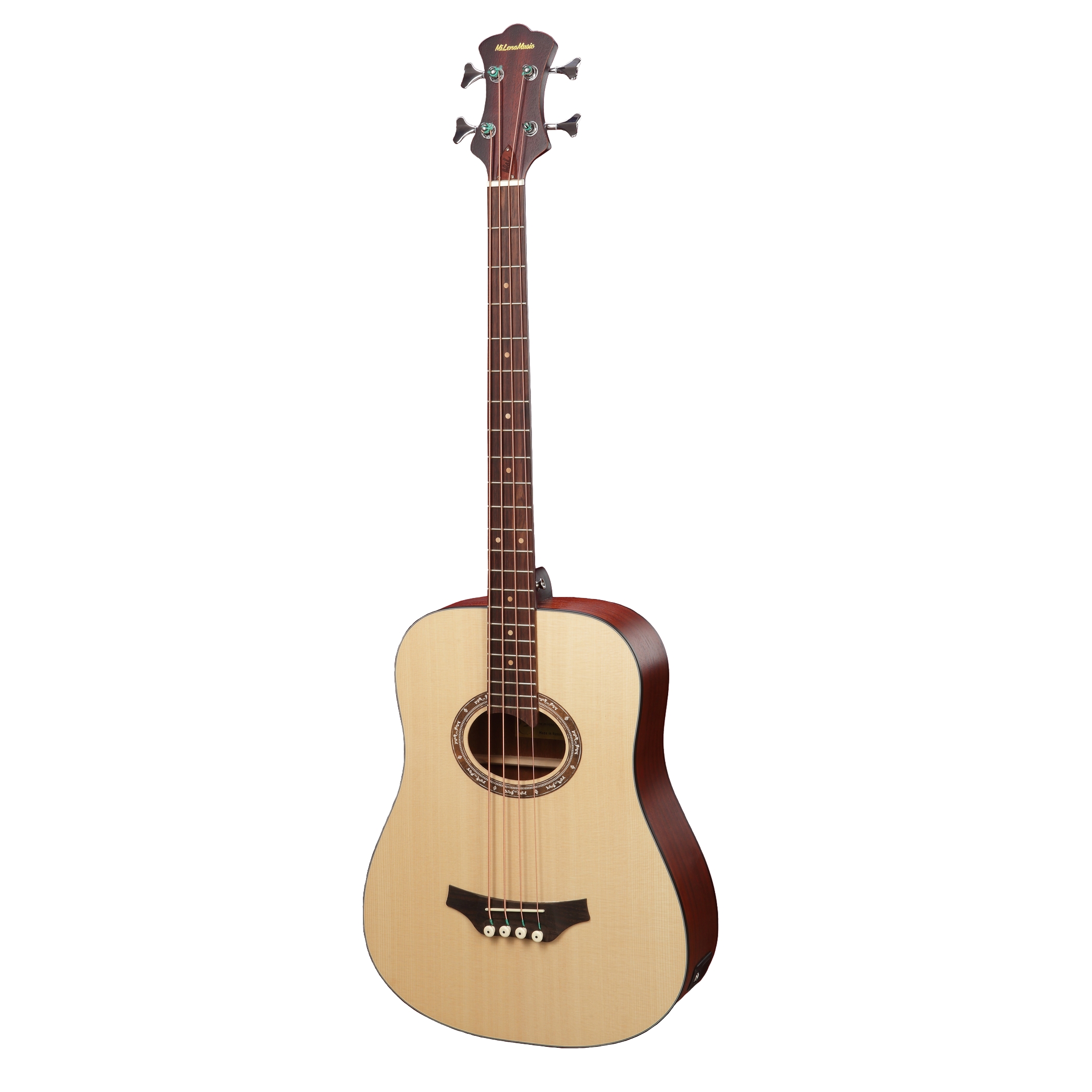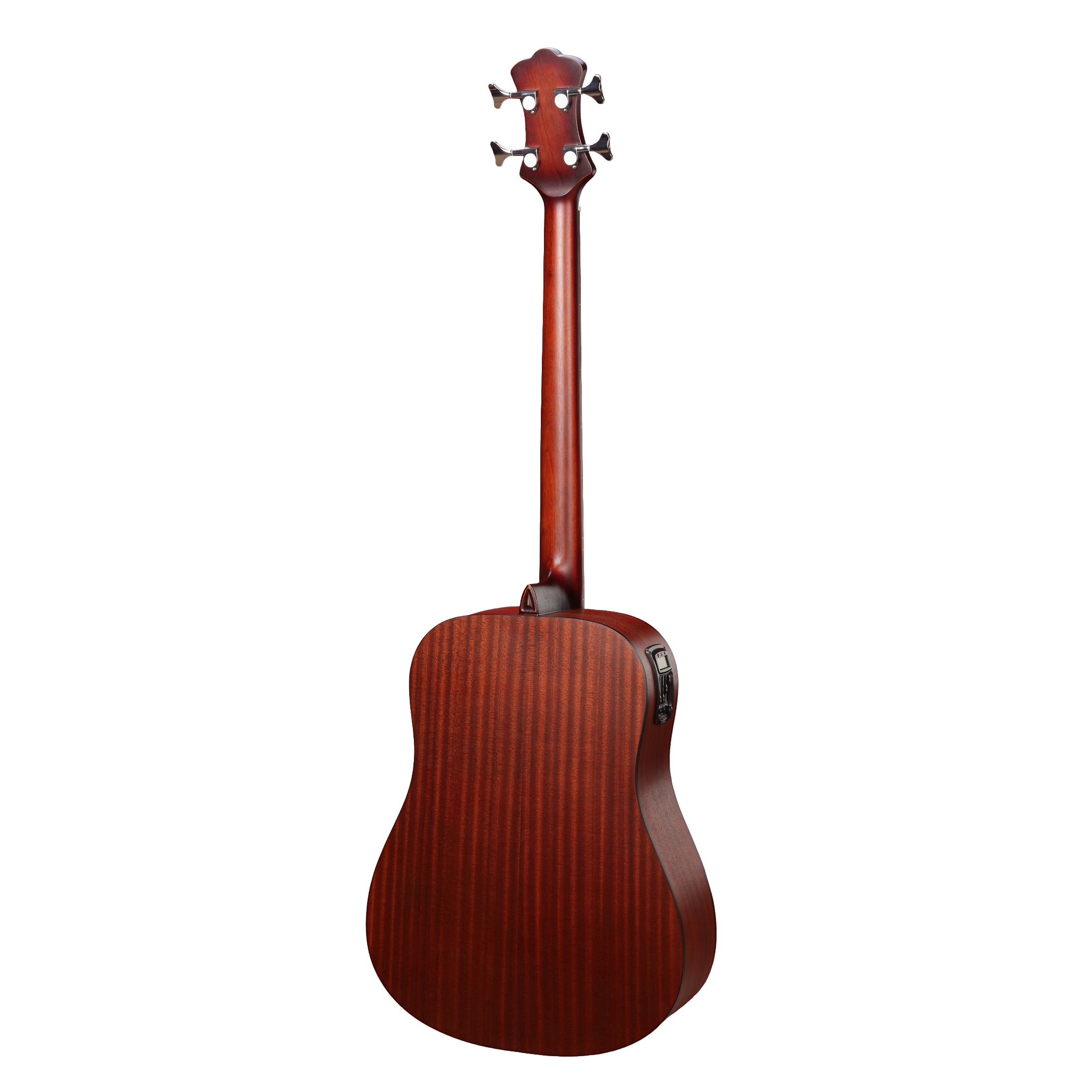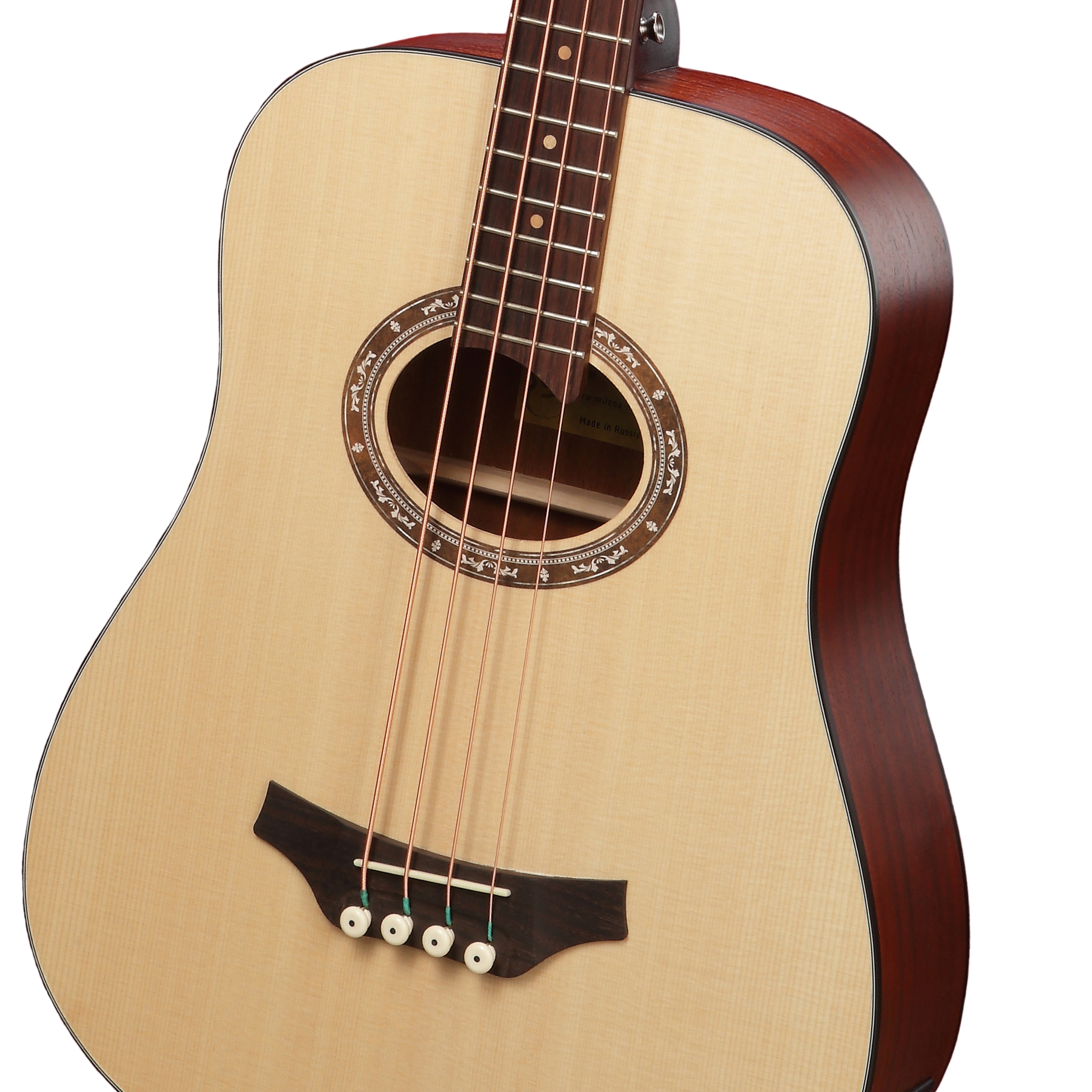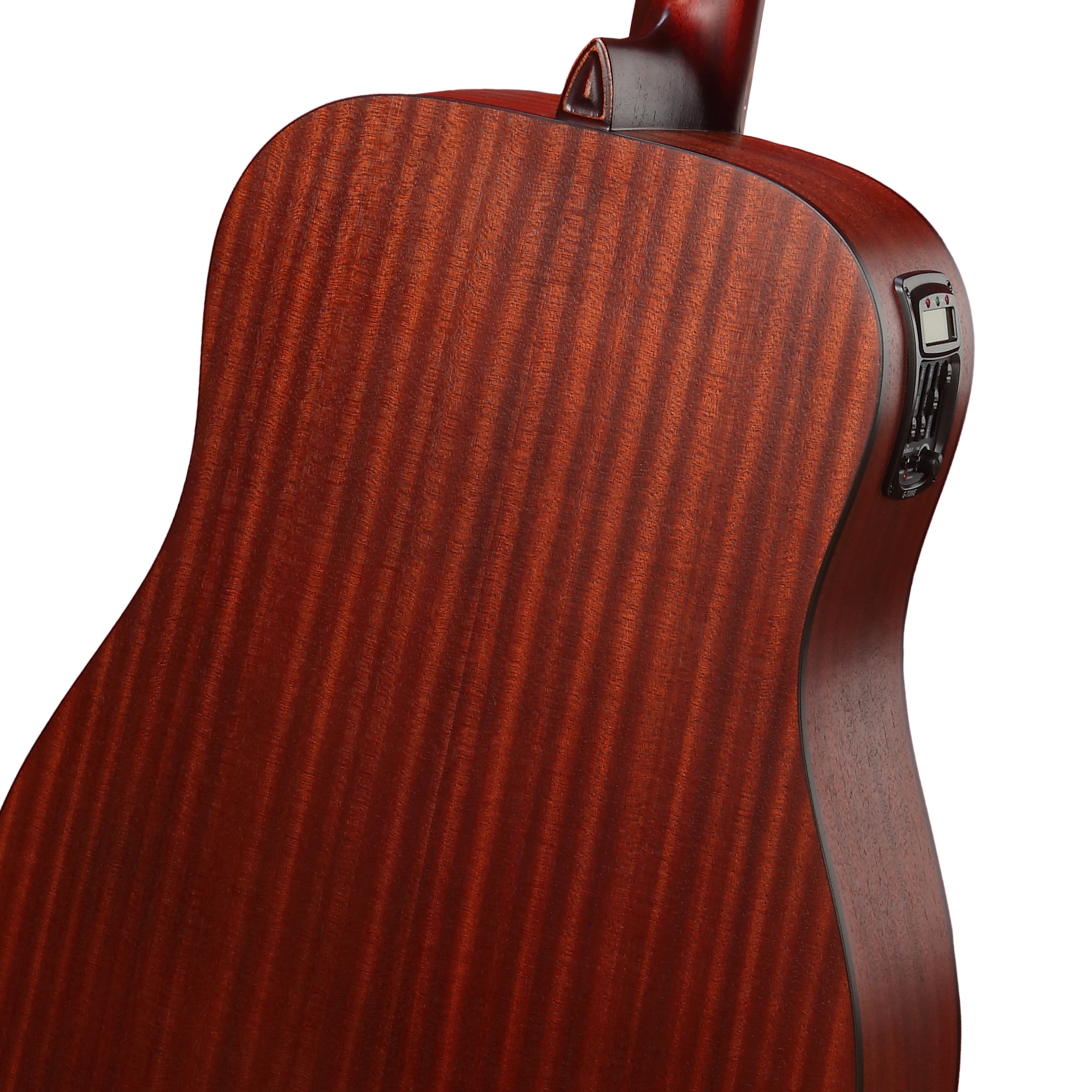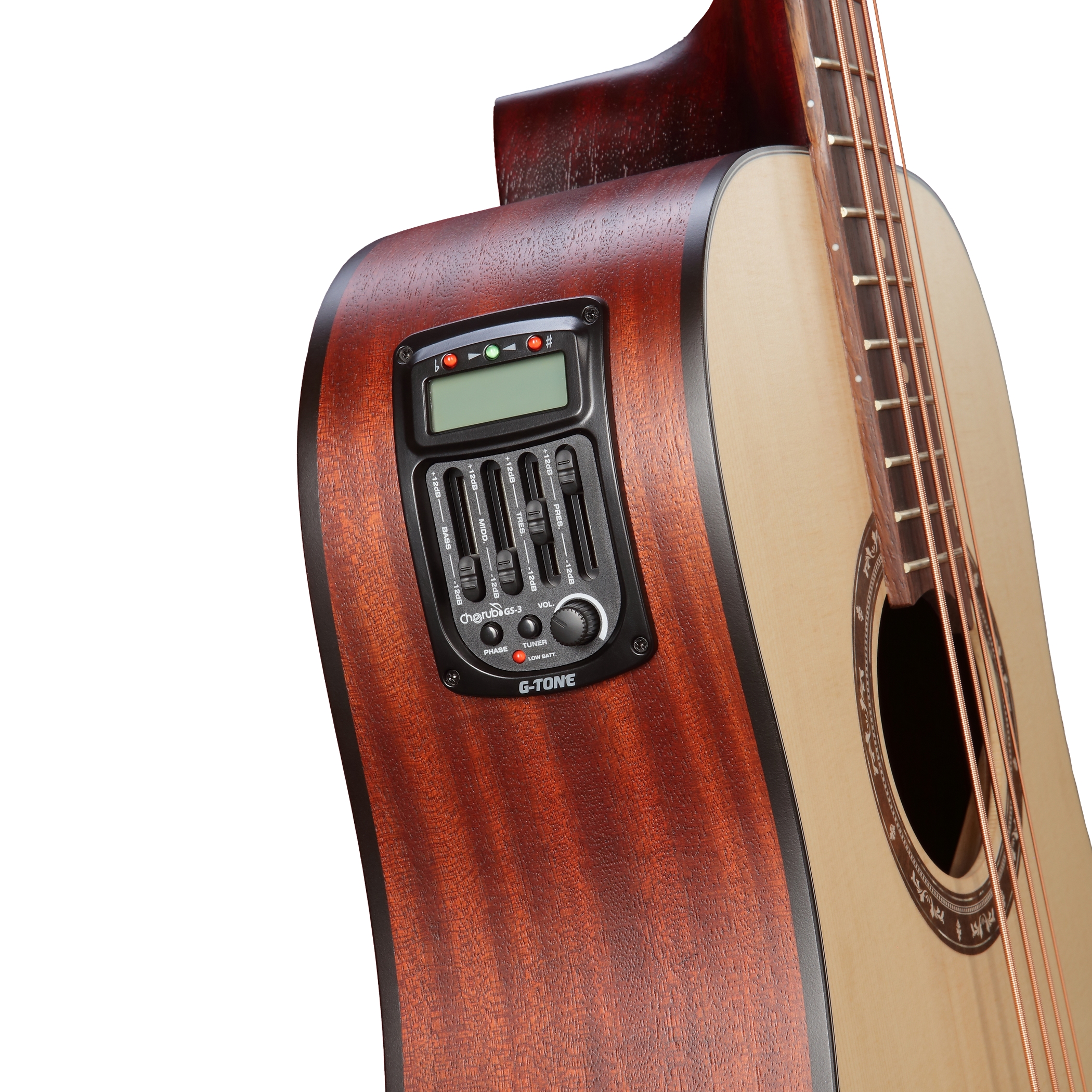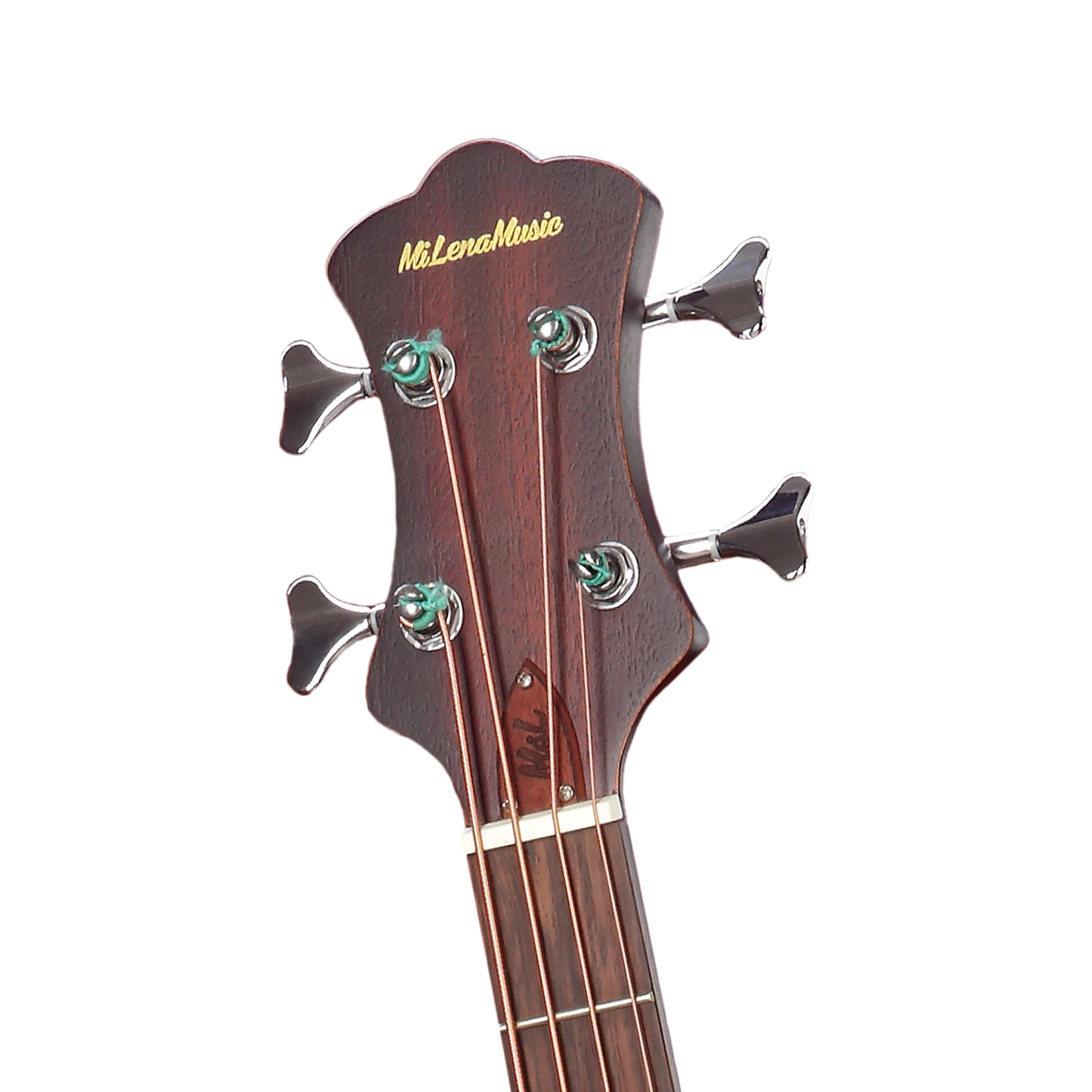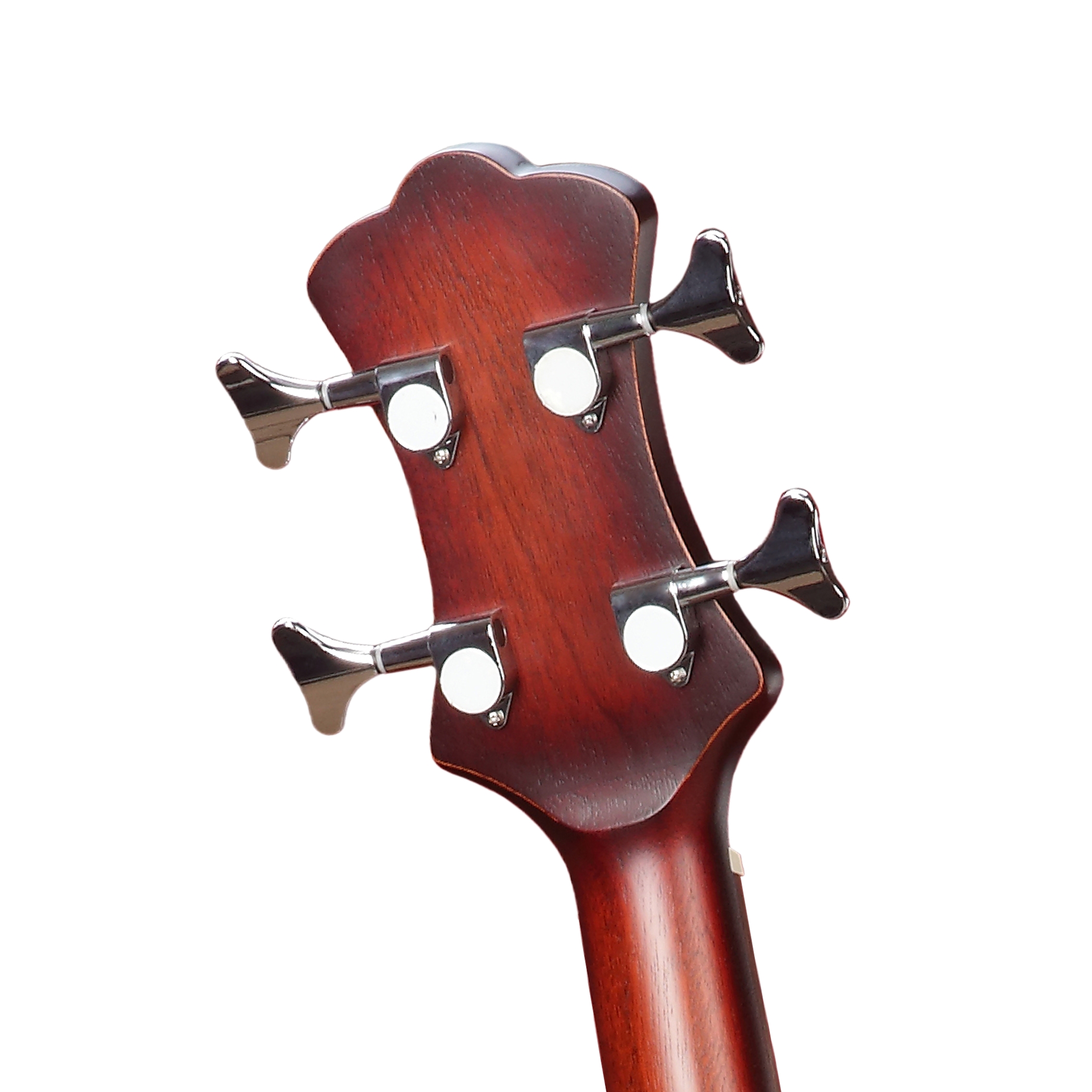 Liked the guitar, but something is missing? You can change whatever you want in it in our custom shop.
Type acoustic bass
Body:Dreadnought
Scale:812.8 mm.
Neck:Alder
Fingerboard:Mahogany
Neck wight:43 mm
Nut material:ABS
Number of frets:22
Electroacoustic bass guitar MiLena Music® ML-AB1 SP/EQ – arouses genuine interest among the public!
Decription
All specifications
Feedbacks
Delivery
Pickup
How to buy
Warranty
Storage
Description
Electric Acoustic Bass Guitar MiLena Music® ML-AB1 SP/ EQ - Arouses genuine interest among the public!

This is a versatile instrument that can be used for accompaniment, both in various acoustic ensembles and in large concert performances. The large and voluminous body "dreadnought" made of mahogany has a very dense and punchy sound, you will not confuse its sound with anything. Alder fretboard perfectly conveys sustain and is stable against temperature extremes. The 43mm wide D-shaped neck allows you to play in comfort. The reliable spike-and-groove connection of the neck with the dovetail body will provide you with a long tool life. The natural open-pore finish does not hold down the wood, allowing the sound of the instrument to unfold to the fullest, and makes it possible to appreciate the natural beauty of mahogany. Reliable tuners in a molded body will save you from the need for lubrication and frequent maintenance.

The model is equipped with a 4-band equalizer with a built-in chromatic tuner, which will allow you to fine-tune the tone of the instrument.

As with any guitar of the MiLena Music® company, this model comes with a 12-month warranty, because we are confident in the quality of our instruments.


* The complete set and accessories may change at the discretion of the manufacturer and differ from the one shown in the photo, check with the consultant on the website

All specifications
General characteristics
Type Electroacoustic bass-guitar
Body Dreadnought
Size 4/4
Number of strings 4
Scale 812.8 mm.
Materials and coating
Top Solid spruce
Back Mahogany
Sides Mahogany
Neck Alder
Fingerboard Mahogany
Bridge Mahogany
Color Natural
Finish Matte, with open pores
Details
Strings material Steel
Neck wight 43 mm
Neck mount Dovetail
Truss rod In place
Carbon Rod In place
Nut material ABS
Fingerboard radius 12"
Machine heads Chrome
Inlay 4-Layers, B/W
Number of frets 22
Fingerboard inlay Wood
Strap buttons 2
Bridge type Through the top, with pins
Electronics Cherub G-Tone GS-3
Frets material Nickel silver
Warranty period 12 months
Piezo sensor5-band equalizer with inbuilt tuner
Warranty
Сквозной текст гарантии
Delivery
Скевозной текст о доставке
Pickup
Сквозной текст о самовывозе
How to buy
Сквозной текст как купить
Contact with us
Still have questions?
Write to us - we will reply shortly!